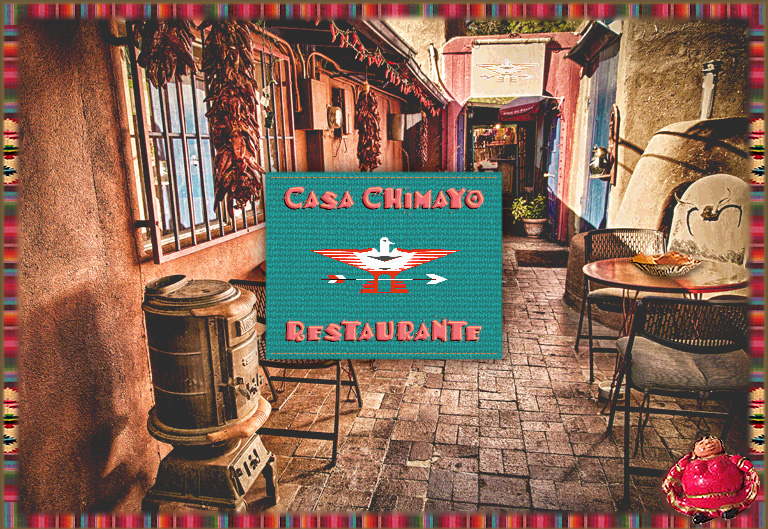 In honor of the brave families who helped colonize and settle Santa Fe, Chimayo, Truchas, Rio Chiquito, Penasco
and the California cities of Santa Barbara, Monterey, and San Francisco:
The Cordova, Ortega, Jaramillo, Trujillo, and Archuleta Families
Casa Chimayo serves the "Cuisine of New Spain," each dish telling part of the story of the Spanish settlers in the New World.



Home | Cuisine of New Spain | The Family | Lunch Menu | Dinner Menu
Brunch Menu | Light Fare Menu | Libations | Location | Press | Reservations | Email Casa Chimayo

Website design and all graphics are copyright ©2015 by WebWorks Unlimited and may not be reproduced in any fashion.
All photographs on this website are copyright ©2014 - 2017 by their owners.
No images or text on this website may be reproduced by any means without previous written consent from the copyright owner.
Homepage Photograph of Casa Chimayo patio copyright © Sharon Thomas, Santa Fe, NM
Website design and Management by WebWorks Unlimited

Casa Chimayo is a member of Santa Fe Unlimited
The Comprehensive Guide to Santa Fe, NM